Owen Smart Video Mobile Unit
Owen Security Solutions is harnessing the power of the sun to turn your property into an Owen Smart Video property. Our solar-powered, 24-hour Owen Smart Video Mobile Surveillance Units are an alternative to having security guards on-site, as well as replacing random security vehicle patrols throughout the night. Our Smart Video Units operate 24/7 and are monitored by the Owen Security Solutions Operations Center, so they're always in protection mode.
Using best-in-class, state-of-the-art software and video management systems we monitor your cameras and sensors via a secure server that is remotely accessible from anywhere in the world. Owen Security Solutions can configure all features including but not limited to, alerts, and lighting effects.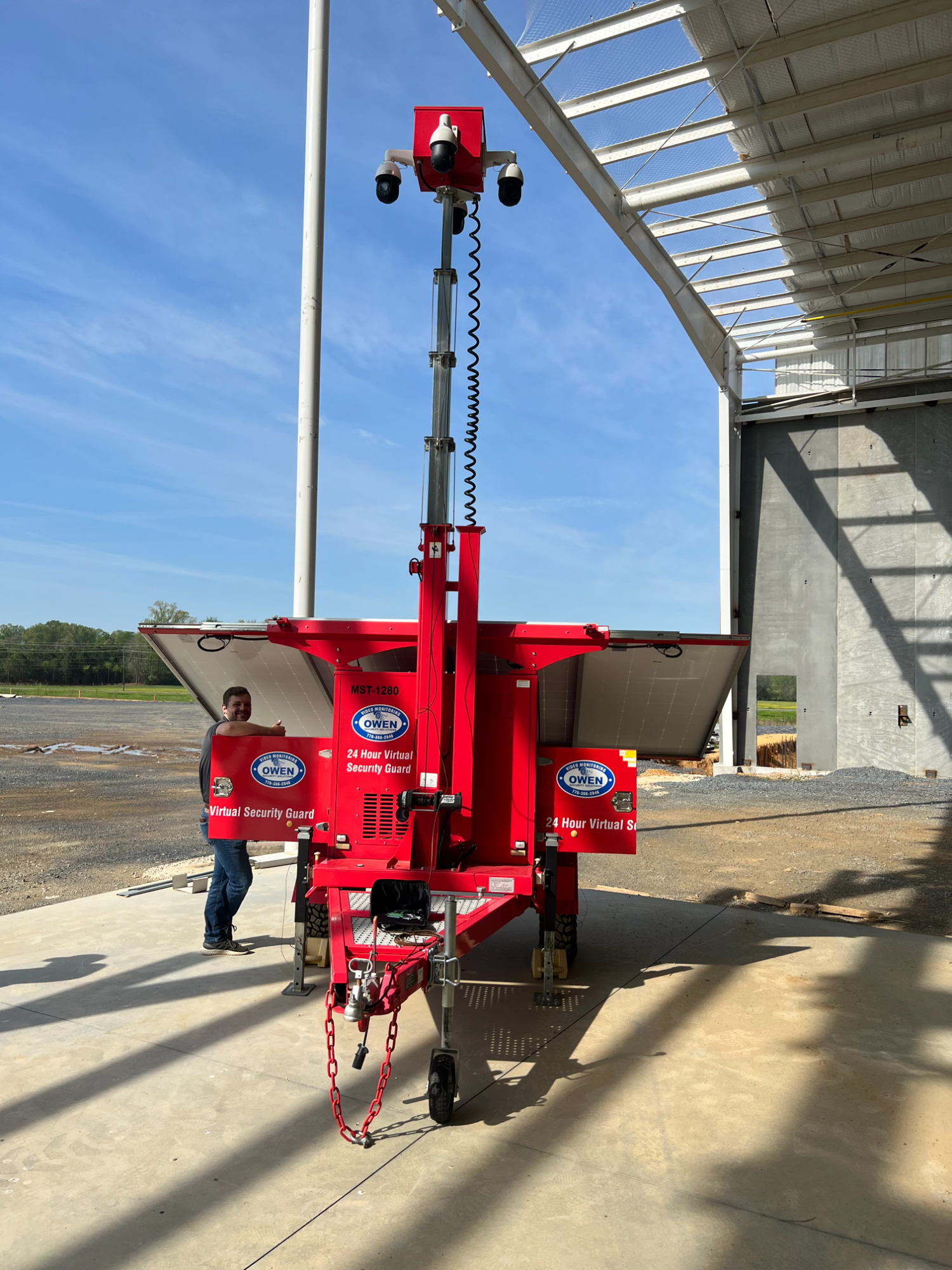 With a rapid deploy system, our expert site technicians can set, adjust, and maneuver the Smart Video Units to fit the needs of virtually any site. The days of hoping your security guards show up is over!