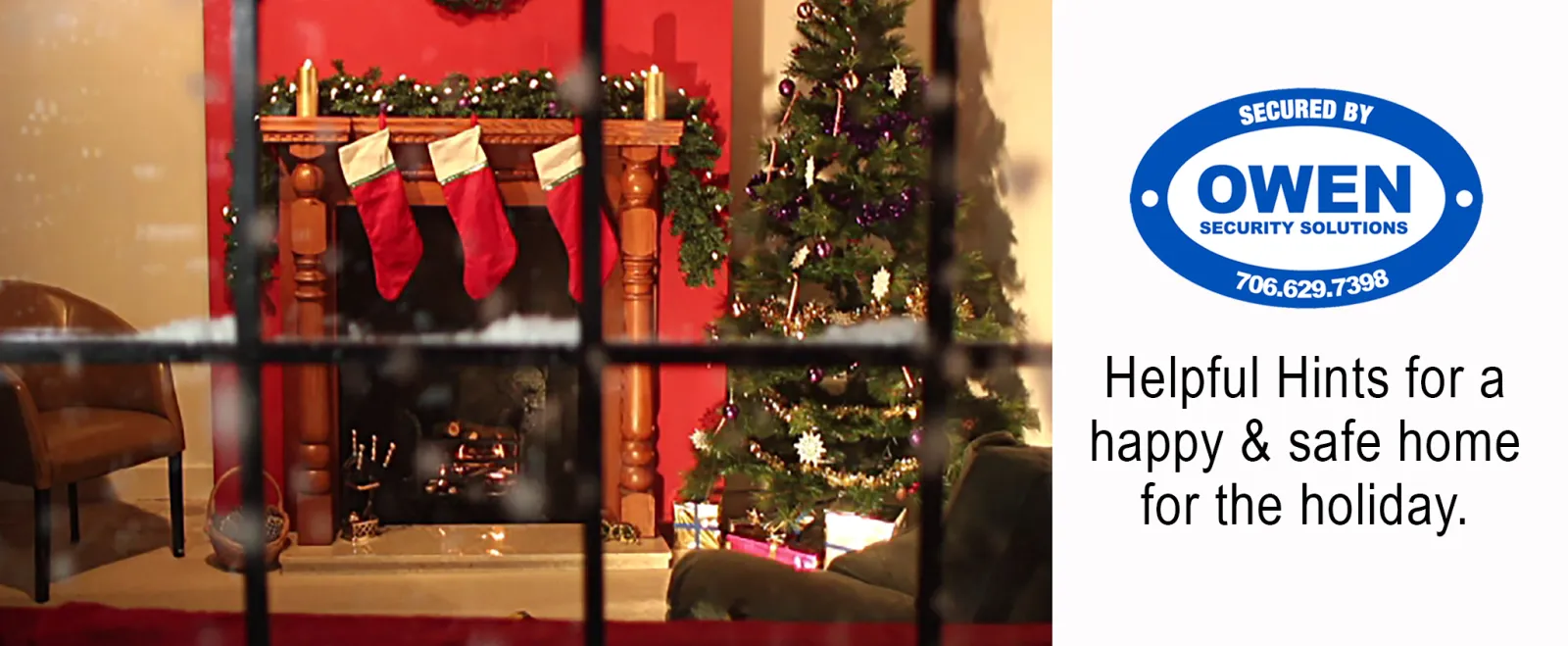 The holidays are finally upon us! The season for merrier moods, the spirit of giving-annnnd, unfortunately, an increased opportunity to be taken advantage of.
During the holiday seasons, we often become slightly less vigilant and a bit more relaxed-it is the holiday season, after all! This contributes to the influx of thieves and burglars who take advantage of the spirit of the season.
Don't be robbed of your sense of security and joy during the holidays! Here are some basic tips for keeping your home and family safe this season:
Gift Go-Tos
Avoid posting photos of your gifts on social media. Letting the world see your newest valuables increases the chance of being burglarized.
Dispose of boxes and wrappings quickly to prevent advertising your newest valuables to burglars who may be passing by.
Avoid storing or opening your gifts near windows or areas easily viewed from outside your home to avoid enticing theft.
Home Sweet Holiday
A working and monitored home security system is important to the safety of your home, belongings and loved ones. These systems often include home automation options and mobile access for an increased sense of security and ease of use.
Your home should always look occupied, even when traveling to visit family during the holiday season. An empty home is an enticing target for thieves. A remotely controlled household and security system can benefit those who plan to travel during the holidays. These systems can keep the alarm system armed and set schedules to control interior lighting, Christmas decor and small appliances to make the home appear occupied.
Using cracked windows or doors to run extension cords to your outdoor holiday decor is another mistake many homeowners make. In addition to running up electricity, thieves often use these unlocked windows or doors to gain entry into homes. Instead, try to use an outdoor electrical source to prevent making entry into your home any easier for trespassers.
Various Visitors
Holidays are the peak season for visiting relatives. Homeowners often leave spare keys under doormats or flowerpots to allow family members access to their home. However, the unfortunate truth is that any passersby could observe these habits or easily discover these "hiding spots" and access your home with a key intended for a trusted party.
An easy solution? Home Automation and Z-Wave door locks can solve such dilemmas with ease. Z-Wave door locks can be accessed from the homeowner's mobile device and can be locked or unlocked using the mobile app. Personalized door lock codes can also be assigned to trusted visitors and are easily edited from the mobile app as well.
We hope these safety tips will help keep your home and family safe this holiday season and beyond. If you would like more information on an effective and convenient home security system or home automation system, please contact us at 706.629.7398 or visit http://www.OwenSecurity.com.
We hope you and your family have a fantastic holiday season and we welcome any feedback or additional safety/home security suggestions!
About Owen Security Solutions
For more than 40 years, Owen Security Solutions has been a locally owned and operated business committed to providing North Georgia with trusted service and premier solutions for the protection of lives and property. For more information on the products and services provided by Owen Security Solutions, please visit http://www.OwenSecuritySolutions.com