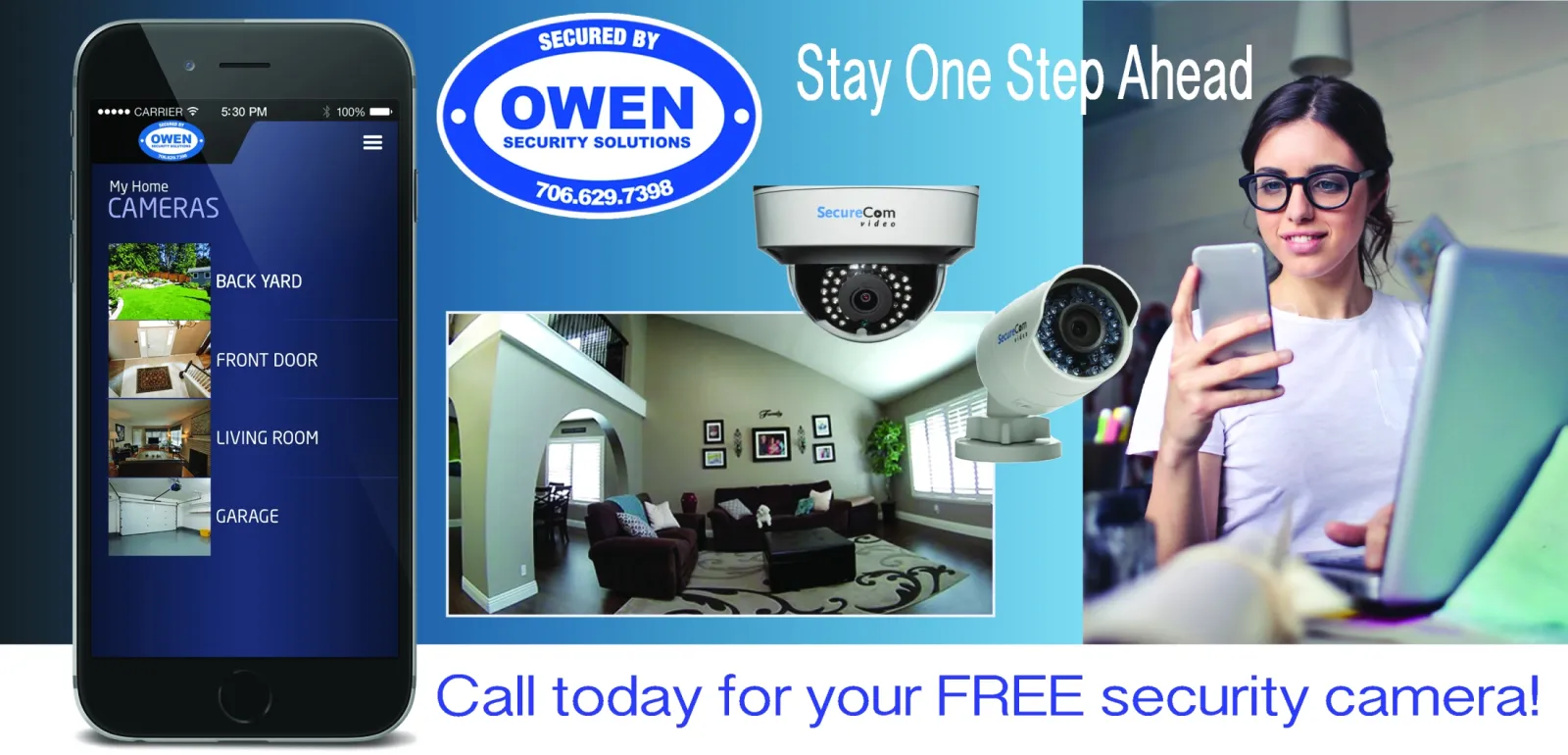 Summer has arrived and many children will be spending much more time at home. Summer activities and schedules can get hectic—many parents are transporting children to camps and practices, have young-adult babysitters in the home and plan to take family vacations. A smart-home security system that includes cameras can help ease the worries of busy parents everywhere.
These systems allow live-view monitoring through a mobile app or remote access on any computer, smartphone or tablet. In addition to the live-view capability, activity-triggered cameras can be configured to send push notifications and clips of movements in specified areas of your home to your smartphone. You could even program your home security system to send clips of anyone entering or exiting your home!
These cameras can also be set up to monitor your home's swimming pool in effort to prevent accidents or unauthorized visitors. The security system can be configured to notified you when the area is occupied and allows the opportunity to check in on loved ones. Interior cameras can be discreet and mounted in areas that will not interfere with home décor; however, it is often suggested to place outdoor cameras in obvious locations to deter potential threats.
Camera footage can also be useful evidence in the event of theft or damages, to help identify perpetrators and to verify insurance claims. These systems also save you money on homeowner's insurance. Most major insurers offer lower premiums to homes with professionally installed and monitored security systems—especially those with advanced video surveillance.
Whether you are at work, dashing to the store around the corner, or on a family vacation across the country, keeping an extra eye on your home and loved ones in real-time and being notified of suspicious activity is an undeniable benefit of today's technology—and it is much more affordable than you may think! Contact an Owen Security Solutions representative today for your free camera!
About Owen Security Solutions
For more than 40 years, Owen Security Solutions has been a locally owned and operated business committed to providing North Georgia with trusted service and premier solutions for the protection of lives and property. For more information on the products and services provided by Owen Security Solutions, please visit http://www.OwenSecuritySolutions.com