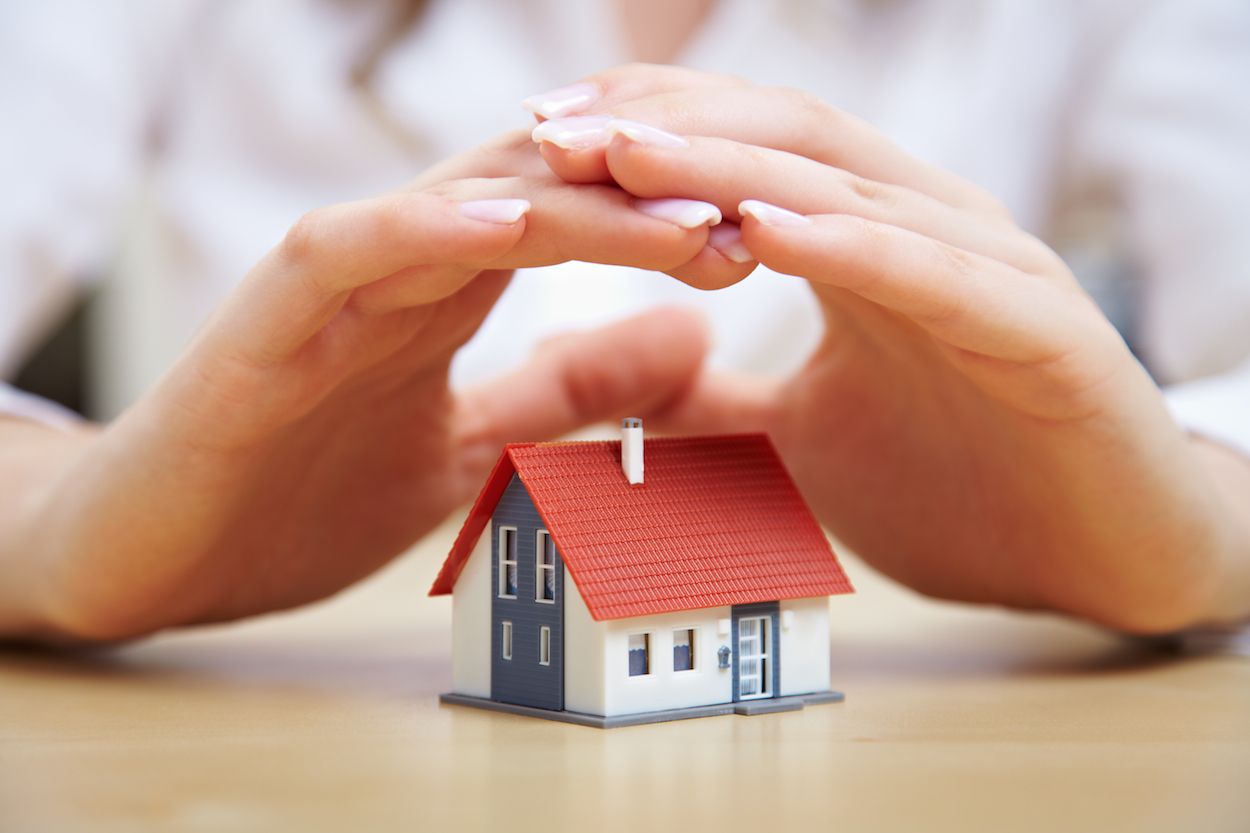 In today's society, we see all different types of families. Some are blended, some are divorced, some are roommates sharing the rent. With so many different schedules and types of families, it's imperative that we all take the steps necessary to protect ourselves with a monitored security system.
We want to provide you with some safety tips to put in place to go along with monitored home security. Keeping you and your children safe is one of your utmost priorities as a parent and every little bit helps.
First, you need to make sure all entrances are secure and protected. This might mean having to change the locks to make sure someone with an existing key cannot gain access to your home. Adding deadbolts is also a good idea if they are not already in place. Once locks are setup/installed, be sure to use them. Leaving doors unlocked, even for a short walk around the block or a visit to your neighbor, can be tempting for a home invader. If you decide to hide a spare key around your home, make sure it is well hidden. Putting a spare key under the door mat or behind chair cushions defeats the concept of securing your home.
When thinking about securing your home, make a point of looking at each window, latching them tightly as necessary. Sometimes, kids may open a window on their own and not know how to secure them afterwards. Instruct your children they should ask permission before opening any door or window.
While on the subject of windows, do you have blinds, curtains or drapes to prevent unwanted eyes from peering inside your home? During the day, we all like allowing natural light to flood our homes. But, once dusk arrives, can you prevent prying eyes from seeing whether or not you are alone?
Next, consider protecting the information you make available about yourself. Locking down access to your social media is already something you should be doing. Changing your relationship status is a way to let friends and family know what is happening in your life, but if your profile is wide open, you are letting strangers know too! If you do not know how to lock down your profile(s), just watch a few YouTube videos and you will be an expert in no time.
If there is a change in your family structure, consider the importance of keeping that information private. Giving those around you information they don't need could potentially put you at more risk, being viewed as vulnerable. Do not open yourself to the prying ears of those who like to prey on those going through an emotional time. We all need to vent and it is important to have a network of trusted family and friends around you. Be sure you know who is in that circle and who is not.
Speaking of friends, let's not forget the four-legged variety. Having an inside dog (or two) can be a great deterrent to people who think you are an easy target. They will often growl or bark when anyone (or anything) enters your yard. Even if they are the friendliest animals to strangers, hearing the sound of a barking dog behind a closed door will make most criminals move to the next location. They don't know the disposition of your pet(s) and are not likely going to take a risk. Plus, your dogs antics and barking will alert you. Be sure to always go to the window and look before instructing them to stop barking. Thank them for letting you know they saw something. You do not want to get in the habit of telling them to stop barking without looking. They are doing their job — keeping you safe and aware. You need to reinforce that behavior, not discourage it.
Finally, in our modern, internet connected age, having a monitored home security system is one of the best ways to create a safe environment for you, your kids and your pets. Installing indoor and outdoor cameras will provide instant visibility through your smart phone or tablet. When you leave, you can feel safe knowing your home is being monitored around the clock. To learn more about why a home security system is important, check out the following link.
At Owen Security Solutions, we want to help make sure you have a safe and protected environment. We would be happy to meet with you at a convenient time to go over many of our solutions for home security and monitoring. You can visit our website to learn more about who we are and how long we have been staying one step ahead of criminals and one step ahead of our competition. Keeping you and your belongings safe is something we pride ourselves in doing.
About Owen Security Solutions
For more than 40 years, Owen Security Solutions has been a locally owned and operated business committed to providing North Georgia with trusted service and premier solutions for the protection of lives and property. For more information on the products and services provided by Owen Security Solutions, please visit http://www.OwenSecuritySolutions.com