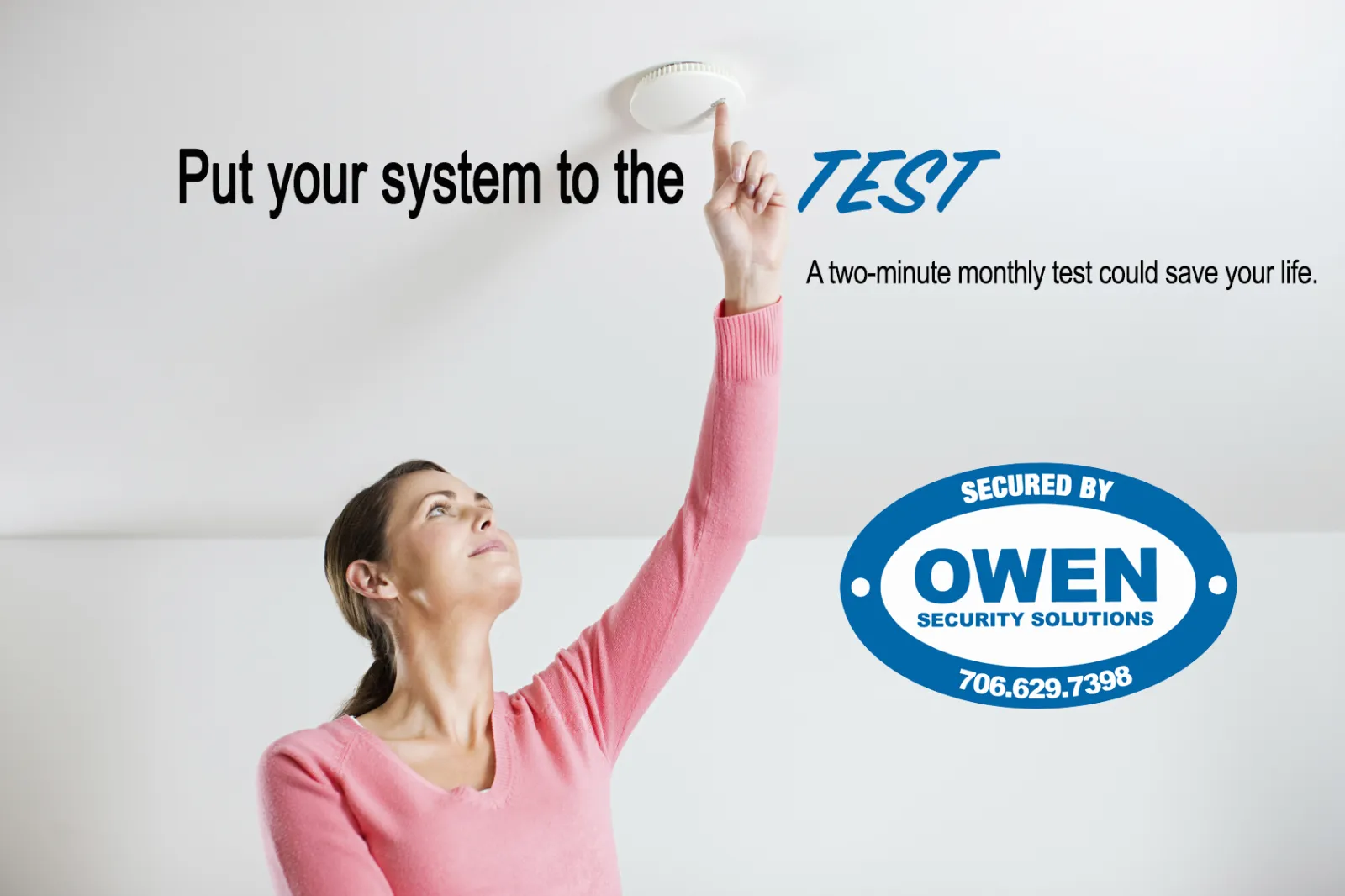 Why have smoke detectors?
In addition to your alarm system, your monitored smoke detectors are one of your home's most important safety features. The sole purpose of this product is to ensure that you and your family are quickly notified in the event of a fire, allowing you the opportunity to evacuate the home and giving your monitoring service the time to dispatch emergency services.
Why test smoke detectors?
Like many other electronic appliances in your home, smoke detectors require maintenance to perform properly. Testing your home's smoke alarms periodically can help to ensure they perform as expected in the event of an emergency.
Smoke detectors and batteries
Residential smoke detectors are either battery powered or hardwired into your home's electrical system and use a battery backup during power outages. All batteries, including the ones in your smoke detector, lose their charge over time. It is recommended that homeowners change these batteries at least two times per year. The easiest way to remind yourself is to change your batteries is to make it part of your daylight savings time routine; when resetting your clocks, plan to also change the batteries in your smoke detectors.
Steps for testing smokes
Before performing a test on your smoke detectors, we recommend reviewing the smoke alarm manufacturer or installer instructions. You should also inform your monitoring company that you will be testing your system to avoid dispatching emergency services.
For most models, a system test is quite simple. Press and hold the test button on the smoke detector. The detector could take a couple of seconds to respond, but should then emit a loud siren while the button is pressed. We recommend homeowners station family members throughout the home to ensure that the smoke detectors can be heard. If the sound is weak, consider changing the batteries or installing additional smoke detectors.
Testing the system is also a great opportunity to replace the batteries if they have not been replaced in the past six months. It is also recommended that you examine the grates on the detectors, removing any dust or debris that may have accumulated on the surface.
Smoke detectors and home security devices are meant to protect your home and family; however you should never assume they are working. Testing these systems often will not only help you protect your home from fire, it will also extend the life of your smoke detector. According to industry standards, properly maintained smoke detectors will last about 10 years before needing to be replaced.
In addition to home security monitoring, Owen Security Solutions also offers monitored smoke and fire protection for your home. This 24/7 monitored protection can dispatch emergency services upon being notified of an alarm. To learn more about monitored life and property protection or for more information about testing your system, please call us today at 706.629.7398.
About Owen Security Solutions
For more than 40 years, Owen Security Solutions has been a locally owned and operated business committed to providing North Georgia with trusted service and premier solutions for the protection of lives and property. For more information on the products and services provided by Owen Security Solutions, please visit http://www.OwenSecuritySolutions.com