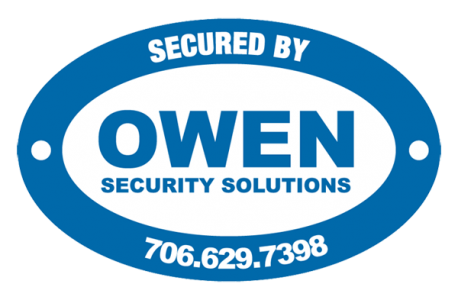 With the close of 2017 in our rearview mirror, we wanted to take a moment to reflect on how far we have come as a company, where we want to go and how to improve as a security system service provider. In 2017 we grew our staff considerably to serve our growing customer base. We also hit several exciting milestones last year, better servicing our customers. Some of those highlights included opening branch offices in Rome and Dalton, which accounted for much or our growth in personnel in those regions.
We are excited about what is to come in 2018 at Owen Security. With a new year comes new and exciting initiatives, as well as new goals, both from a personal and company standpoint. In 2018 our goal at Owen Security is to take the service you receive from our team to another level. We want to be the easiest service provider to work with in the area. We want you to feel genuinely cared about by our staff on every interaction. In 2018 we have put in department leaders to ensure we continue our commitment of Staying One Step Ahead of the needs and security of our clients. We continue to evaluate new and emerging security and life safety products and services to better serve our loyal clients.
We shot a commercial to bring further attention to our small business and industrial security solutions and we have completely overhauled our website to bring you the information you need about our company. We want our online presence and social media to reach all sectors of our community, helping to bring our message to the widest base possible.
We are committed to our mission and to truly staying one step ahead in all we do and look forward to speaking with you and serving you very soon.
About Owen Security Solutions
For more than 40 years, Owen Security Solutions has been a locally owned and operated business committed to providing North Georgia with trusted service and premier solutions for the protection of lives and property. For more information on the products and services provided by Owen Security Solutions, please visit http://www.OwenSecuritySolutions.com