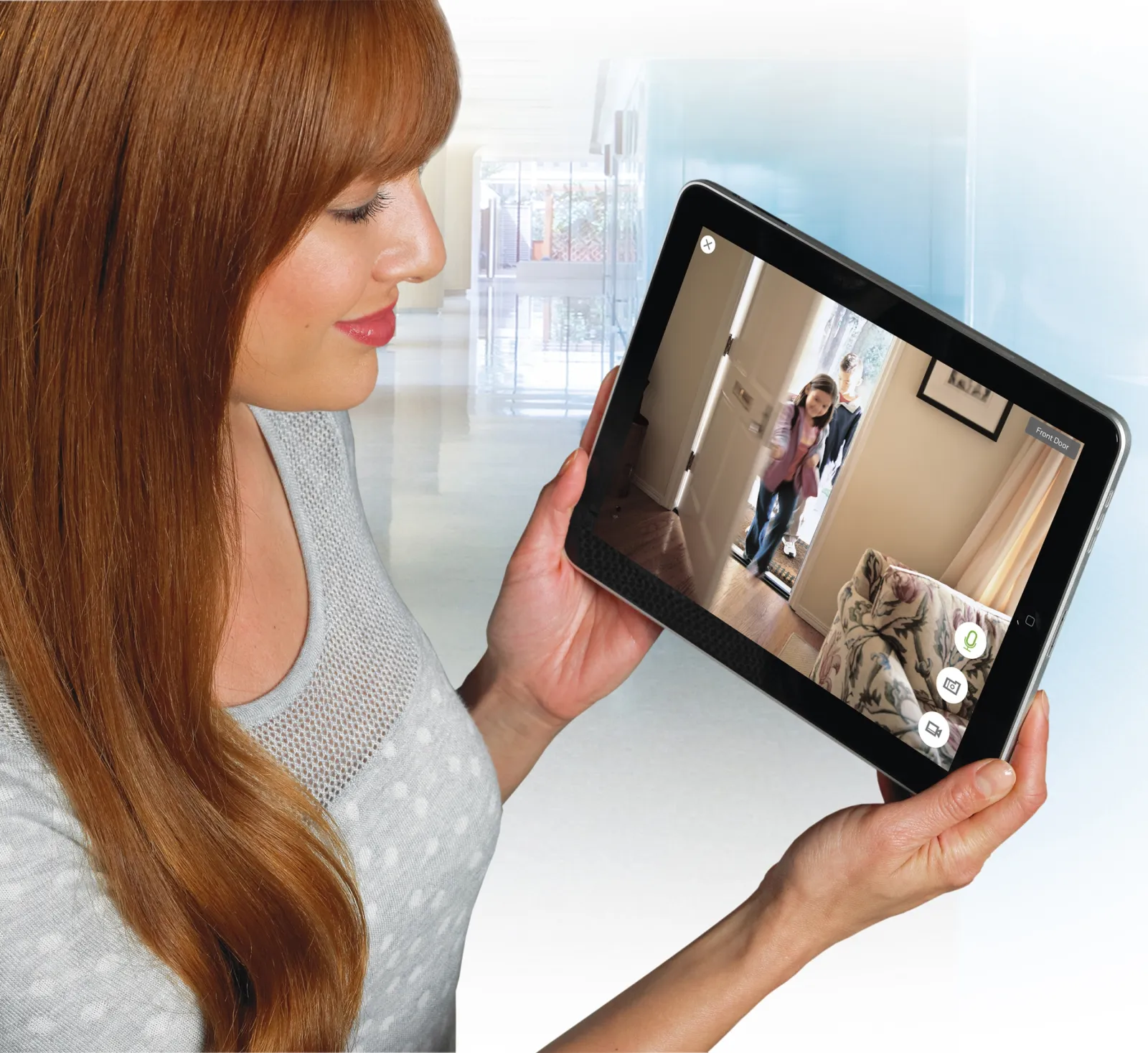 It is an unfortunate fact, but there are some people in the world who, rather than working for their own possessions, would prefer to steal yours. Many of us know nearly every minute of our day is booked with activities, especially if we have children. From sports to school events to work and play, we are always on the go, leaving our homes empty for hours at a time.
And there are crime stats out there to prove just how tempting a vacated home can be to even the most amateur, smash-and-grab burglars. Most thieves have scoped out a neighborhood or an area, not a specific person. They will look for an easy way in and out of a subdivision or a neighborhood street and whether or not there are prying eyes. Often, these of criminals will move quickly, house-to-house, looking for big or expensive items to grab and run in a short period of time.
Here are a few facts to consider:
In 2016, there were approximately 1.5 million burglary calls filed with law-enforcement agencies around the United States
Just about 70% of all break-ins in 2016 were residential
When crooks do not check or care if anyone might be inside, home break-ins result in some kind of assault on a resident in almost 33% of all intrusions
A home or residence without some kind of alarm system is three times more likely to be targeted by thieves
Yet, less than 20% of U.S. homes have a monitored home security system
When you consider these numbers, it reveals there are 2-3 home break-ins every minute in the United States. It's no longer enough to simply bolt your doors and lock your windows. Thieves are grabbing packages off porches and front stoops or brazenly smashing in rear windows to gain entry.
Having an array of proven security measures will not just help mitigate the chance a thief will risk targeting your home, but also, in the event they decide your possessions are worth the attempt, will help to identify the perpetrator and put out a call for law enforcement. Proper home security solutions will give a homeowner the ability to capture video, report unexpected door or window openings, detect interior motion and notify local authorities to respond to the home as soon as possible. Many of these systems will provide the homeowner an internet-ready app where they can check on the status of their home security from anywhere in the world.
And here's one more interesting fact to discuss at your monthly homeowners association meeting: thieves will tend to ignore entire neighborhoods if multiple homes are known to have security systems. In other words, according to several studies, when the risk far out-weighs the reward, the typical thief will bypass subdivisions where there are far fewer break-in opportunities. It's all about ease and the opportunity to steal a few thousand dollars worth of items without being caught. If you can take away the "ease" and increase the risk, you will have stopped all but the most determined criminals.
Owen Security Solutions has been providing customized and comprehensive home and business security solutions for nearly 50 years in and around NW Georgia. From basic security coverage to the latest in high-tech solutions, we can match the home protection system to suit your specific security needs. And, there is never a charge for us to meet with you and put forth a custom proposal for you. Simply give us a call or send us an email and we will be happy to schedule one of our skilled and professional technicians to visit your home or business, inspect the surroundings and consult on the best options available. We currently serve customers in Floyd, Whitfield, Bartow and Gordon counties, but our service area continues to expand to all other neighboring counties in northwest Georgia.
706-629-7398 outside of the metro Atlanta area
770-386-2846 inside the metro Atlanta area
owenadmin@owensecurity.com
Find us on Facebook and Twitter
About Owen Security Solutions
For more than 40 years, Owen Security Solutions has been a locally owned and operated business committed to providing North Georgia with trusted service and premier solutions for the protection of lives and property. For more information on the products and services provided by Owen Security Solutions, please visit http://www.OwenSecuritySolutions.com