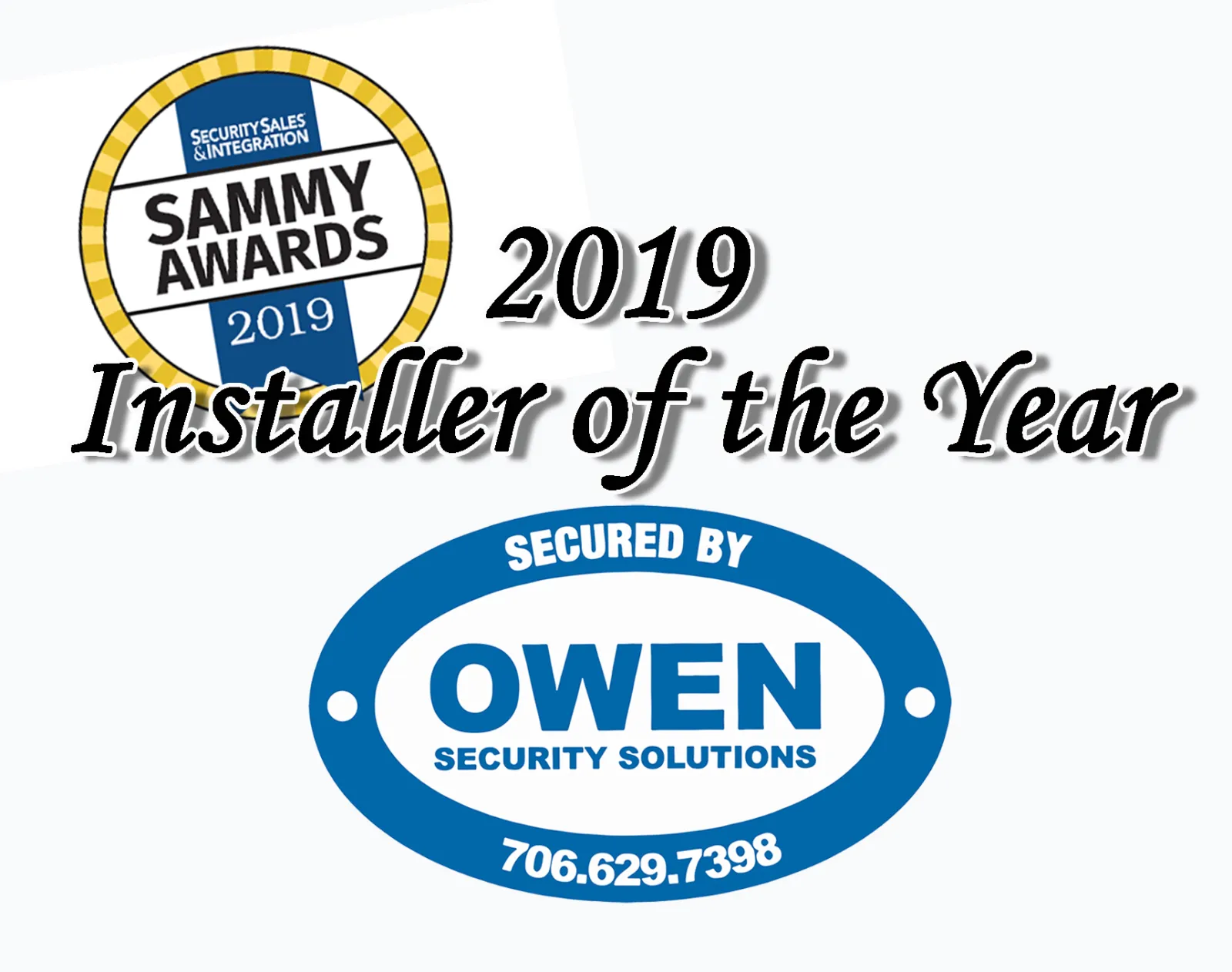 Calhoun, GA
- Locally-owned Owen Security Solutions was recently announced as the Installer of the Year during Security Sales and Integration's 24th Annual SAMMY Awards ceremony.
The ceremony was held at the Las Vegas Venetian Resort Hotel Casino on April 9, 2019, prior to the ISC West Conference. The SAMMY Awards program is the only of its kind in the industry to recognize, honor and celebrate security dealers and integrators for their marketing, business, installation and overall excellence. Entries for this and many other categories were submitted by dealers and installers across North America and evaluated by a panel of judges who are among the industry's top marketing and PR professionals.
Owen Security Solutions was selected as a finalist in the categories of Community Outreach, Promotional Video or Audio, and Installer of the Year categories. They were announced the winner of the Installer of the Year Award for providing exceptional service to customers, exemplifying successful practices and marketing strategies, properly training and motivating employees and for positively contributing to its local communities and the security industry.
Owen Security Solutions is a locally-owned residential and commercial security and life safety provider and monitoring service to the North Georgia and Tennessee Valley areas. The company's goal is to be the most preferred and trusted property and life safety solutions company by consistently exceeding expectations, delivering exceptional service and providing premier solutions and technology to its customers.
For more information about the SAMMY Awards or Owen Security Solutions, please visit www.securitysales.com and www.OwenSecurity.com.
About Owen Security Solutions
For more than 40 years, Owen Security Solutions has been a locally owned and operated business committed to providing North Georgia with trusted service and premier solutions for the protection of lives and property. For more information on the products and services provided by Owen Security Solutions, please visit http://www.OwenSecuritySolutions.com